Handmade in Italy
, our long stem porcelain roses are an elegant gift. Even up close you have to touch them to see if they are real roses. Each over 20 inches long, they will let her enjoy the look of fresh roses all the time. Bloom part is porcelain and around 3" wide by 1 & 1/2" tall. Stem is a bendable thick wire covered by a green fabric-like material and leaves are a thick fabric-like paper material.
We package them carefully for protection
and they can be delivered with your message.
All of our products include a 45 day full refund guarantee & FREE SHIPPING on U.S. orders over $100.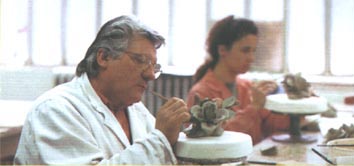 Artists at work in the Fiero, Italy studio

Porcelain Roses - Wide Bloom Style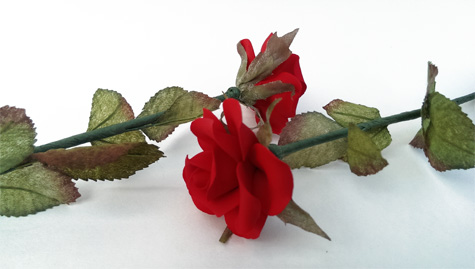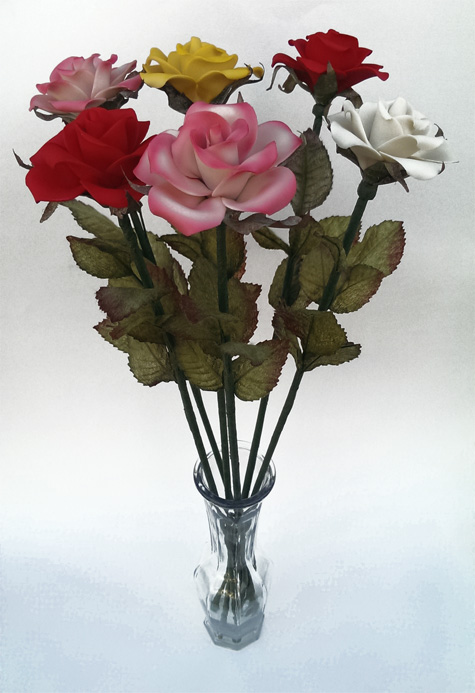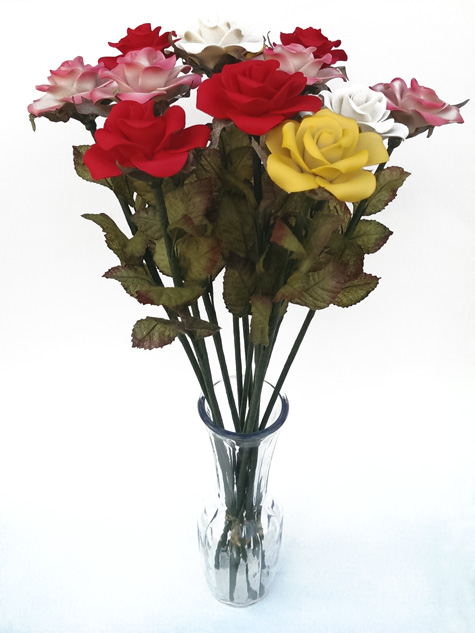 Single Red Porcelain Rose $32


Single Red Porcelain Rose & Glass Vase $38


Available currently only in red roses.
Mixed colors expected again in August.
Half Dozen Roses & Glass Vase $168

Dozen Porcelain Roses & Glass Vase $278