Roses Preserved in Pearl Coating
A small
real rose
preserved to last forever & covered in a layer of real gold or silver plating. The petals are then colored with powdered "Mother of Pearl" (crushed shell) to give the flower the look of beautiful pearl white. Finally it is accented with a light coating containing real powdered pearl to give a unique slightly shimmering texture sealed onto it. 5" tall rose with 2" wide bloom.
The perfect gift for The Pearl Anniversary - traditionally the 30th wedding anniversary.
All gifts are gift boxed and can include your message on a card or an engraved tag around the flower stem. All of our products include a 45 day full refund guarantee & FREE SHIPPING on U.S. orders over $100.
Engraved message on dime size gold plated or stainless steel tag on stem $25
Examples shown on gold rose stem.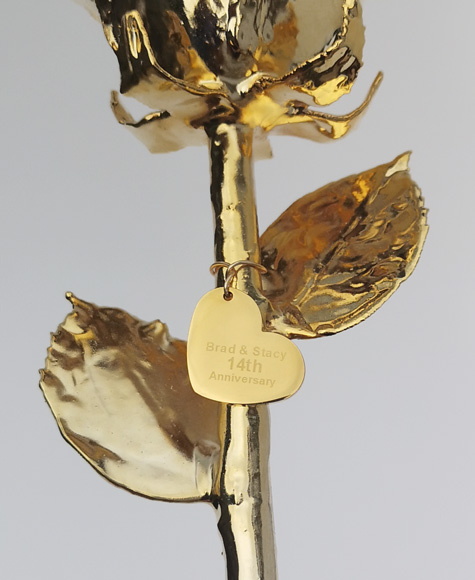 Add engraved message tag $25
Up to 42 characters. Does not delay order.