White Real Rose Preserved
The
traditional gift of the 14th anniversary is something "Ivory".
Ivory is a pure white material usually from the tusks of elephants, an endangered species. It can be difficult to find a gift made from actual ivory so we offer a 12" long
real rose of beautiful white ivory color
which has been preserved to last forever under a clear acrylic coating and trimmed in 24kt gold plating.
All of our products include a
45 day full refund guarantee & free shipping
on USA orders.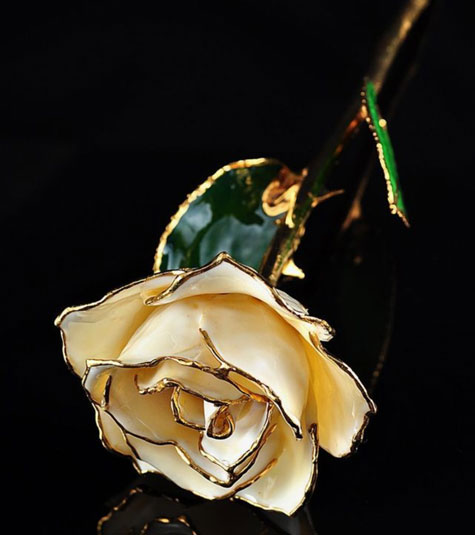 Ivory Rose w/ Gold Trim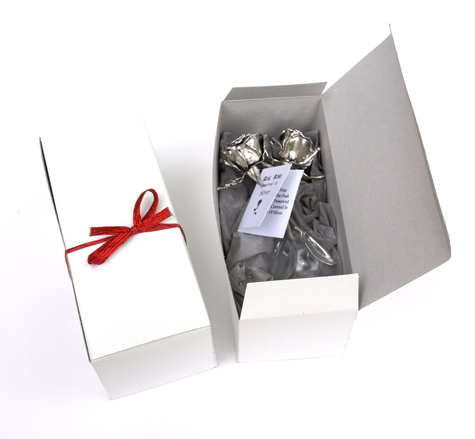 We ship gift boxed


Your Message Engraved on Round or Heart Shape Tag on Stem
(Heart Tag Example is on Gold Rose)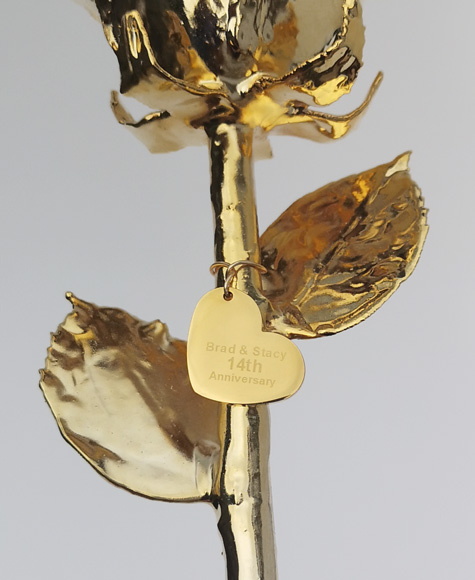 Add engraved message on 1" gold plated tag $25




Engraved message on 1" gold plated tag $25
Up to 42 characters. Does not delay order.