Real Roses Covered in Real Silver to Last Forever
Send a rose that lasts a lifetime. A small real rose preserved, stiffened, and covered in a layer of real silver. Each rose is unique and each is handmade. Regular flowers fade in days but these will last and be treasured forever. Each rose is preserved under the metal so it will last for decades and is also made stiff and strong by the process so it is not too fragile to touch.
All our gifts have
45 day full refund guarantee & free shipping
on USA orders.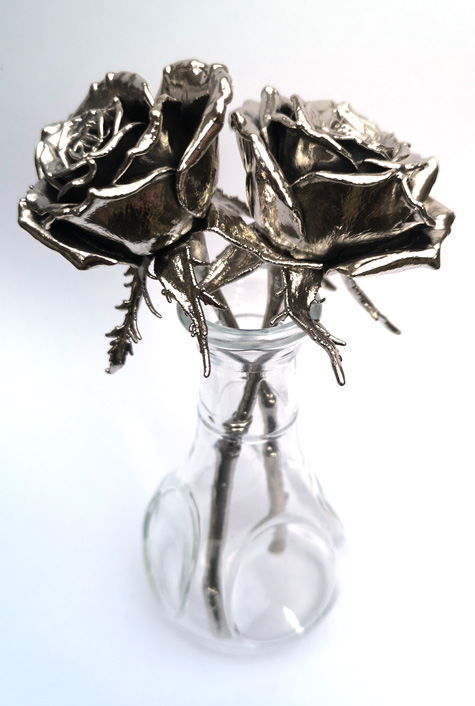 Pair of 5" Silver Roses in Vase
Half Dozen Silver Coated Roses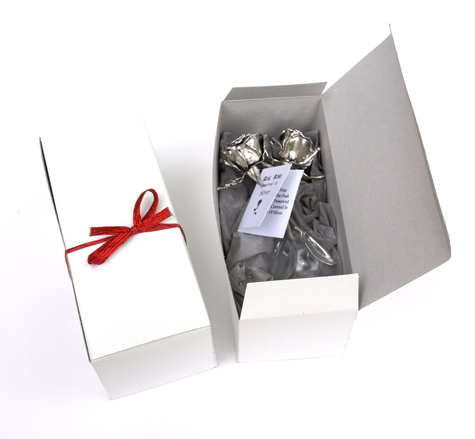 Roses are sent gift boxed
Your engraved message on tag on stem $25
Round or Heart Shape Tags Available
Add engraved message on 1" stainless steel tag $25
Up to 42 characters. Does not delay order.