Real Daisy Coated Gold or Silver
A real daisy preserved and coated in a layer of gold or silver. 5" long stem and 2 & 1/2" wide bloom.
We ship worldwide. All gifts are gift boxed and can include your message on a card or an engraved tag around the flower stem. All of our products include
45 day full refund guarantee & free shipping
on U.S. orders.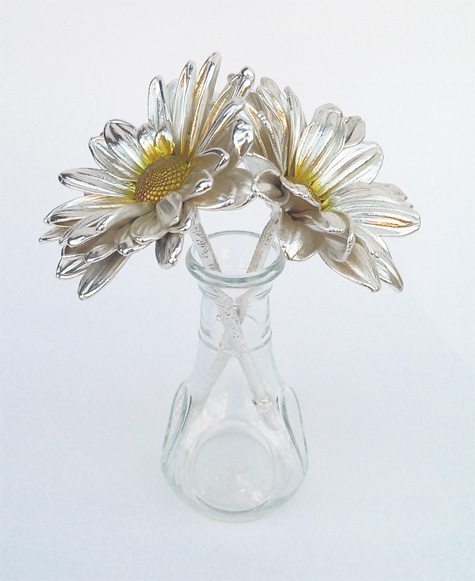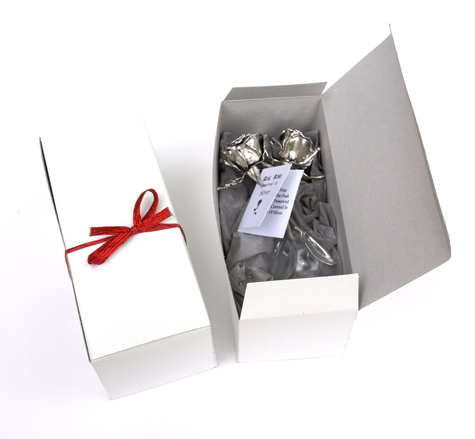 We ship gift boxed
Engraved message on dime size gold plated or stainless steel tag on stem $25
Up to 42 characters. Does not delay order.
(Example shown on gold rose stem)